CELEBRATION OF NAURYZ MEIRAMA AND ORAZA AIT MEIRAMA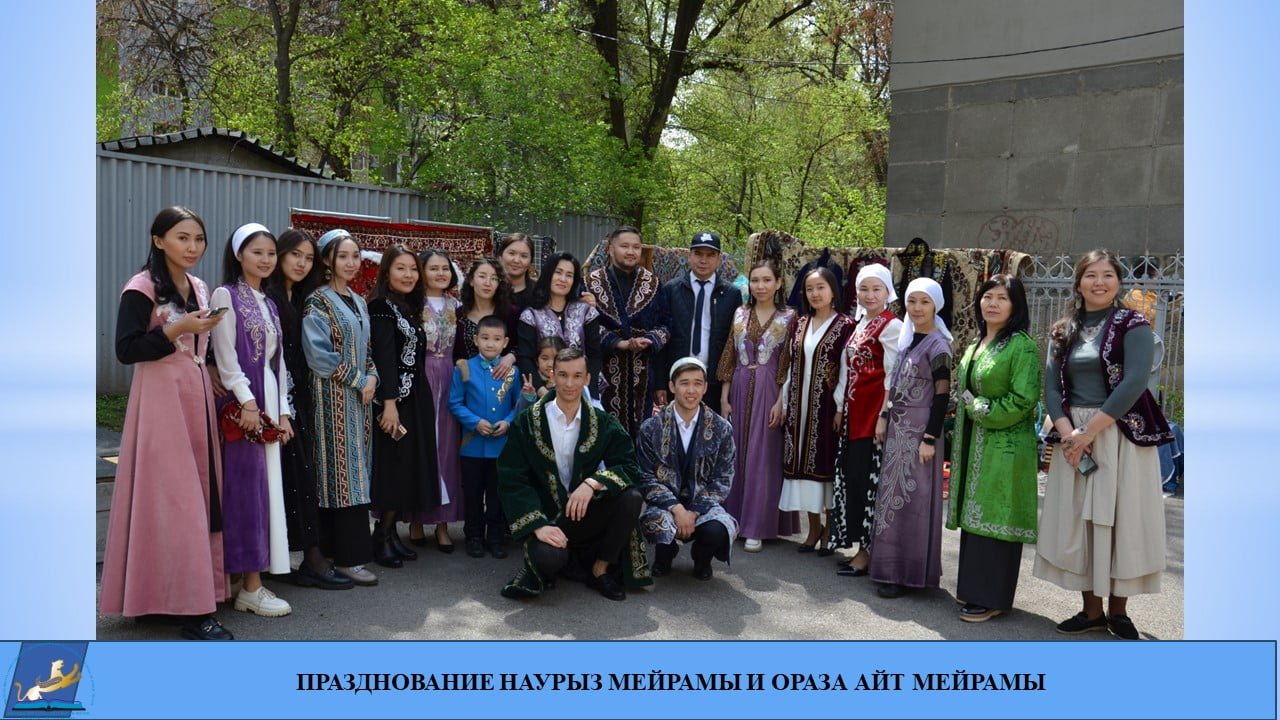 Last Friday, Nauryz Meiramy and Oraza Ait Meiramy were celebrated in the KMU "KSPH" by combining 2 holidays. Rector of KMU "KSPH", MD, Professor Turdaliyeva Botagoz Saitovna addressed a welcoming speech to the staff and students. Further, in honor of the celebration, the staff and students of the university staged for the first time a musical, 50 minutes long, called "Nauryz – Omir Bastamasy".
In the plot of the musical, cycles from a person's life were shown, paying special attention to the observance of the traditions and customs of the Kazakh people related to marriage, the birth of a child and other aspects of life. After all, customs and traditions are the soul of every nation. The story began with the acquaintance of two people in love who carried their love through the years. The family traditions of Kazakhs related to the recreation of the family, the appearance of a new family member, which are distinguished by special solemnity, were demonstrated: syrga salu, betashar, besik toy, tusau kesu, tilashar. In our story, the born child became a famous and successful doctor who graduated from KMU "High School".
The holiday ended with a festive dastarkhan and a traditional treat "Nauryz Kozhe". The friendly team of KMU "KSPH" was on the same wavelength and received a lot of positive emotions!