MEETING WITH UNDERGRADUATES AND DOCTORAL STUDENTS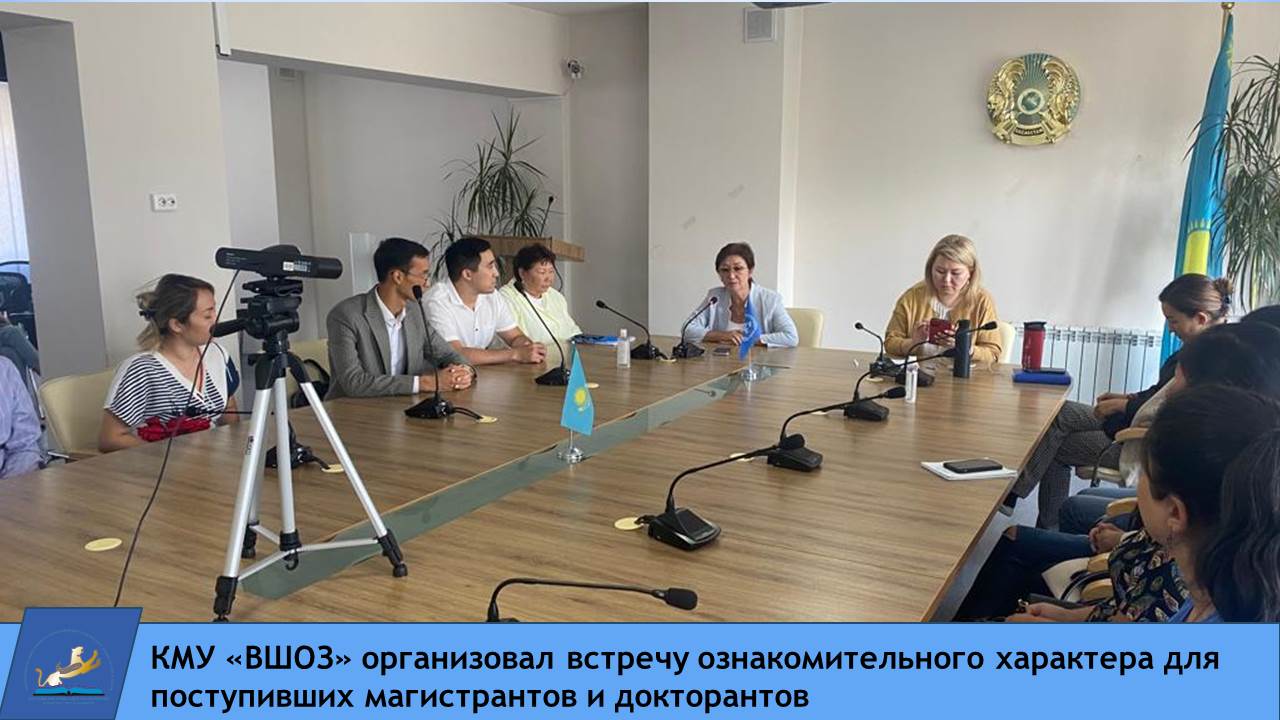 Today, KMU "KSPH" organized an introductory meeting for incoming undergraduates and doctoral students.
Within the framework of the meeting, a tour of the university, a round table and a book exhibition " Жаңа Конституция – елді дамыту жолындағы саяси жаңғырту " were organized, dedicated to the Constitution Day of the Republic of Kazakhstan, a presentation was presented.
The event began with a welcoming speech by the Rector of the KMU "KSPH" – Turdalieva Botagoz Saitovna. In her speech, she noted that KMU "KSPH" works hard in the field of education and upbringing of young scientists, training of leading specialists in the medical field. In the conditions of modern competition, the systematic organization of scientific work, the activity of young scientists is one of the main directions of the university's development strategy.
During the meeting, Vice–rector for Educational and Scientific Activities Kauysheva A.A., Director of the Department of Postgraduate Education – Kasymbekova A.N. and Director of the Department of Science and Consulting – Karibaeva I.K. spoke in detail about the scientific and educational activities of KMU "KSPH", the educational process and the advantages of the university. The students received answers to their questions.